About Shapiro Supply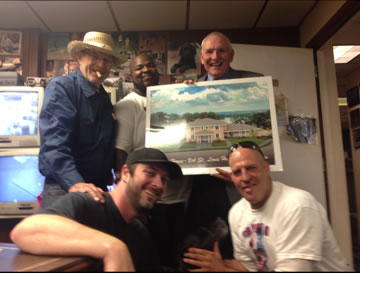 Shapiro Supply Company started in 1904 when Max Shapiro and his horse-drawn wagon bought and sold surplus metals and other materials. Delivery was a tedious process back then. Max's son Herman joined him in 1933 and they moved into a permanent building in 1940. In 1959 Herman's son Stan joined the operation. Stan's vision for the future was to provide metals and related equipment to the small and medium sized users. He expanded his focus from manufacturing and fabricating companies to machine shops, hospitals and universities in the St. Louis area.
In the mid 1970's Stan envisioned expanding his marketplace. He began to market to schools, municipalities and governmental agencies and began a long-standing tie with the airline manufacturing industry that still exists today. He found that becoming a supplier of small quantity metals at affordable prices would fill the needs of many product users. The Company currently fills those needs in all 50 states and several foreign countries and has truly become part of our growing global economy. That is the focus of their family run operation today. Stan's son Sam joined the company fulltime in 1996 and grandson Dylan is finishing school so that he too can continue the tradition.
Purpose
Shapiro Supply Company continues its long-standing policy of no minimum orders, no minimum size and no minimum quantity! Buy what you need and have it delivered promptly to your door. When cutting charges apply, they are kept to a minimum because we do our cutting in-house. Our friendly staff is trained to serve the customer's needs. We carry inventory so that you do not have to. Never be afraid to ask for something not listed in our catalogue or website. If it's metal related, we can be your source for problem solving. Our "backroom" has too many items to list. And, of course, our doors are open Monday through Friday 8:00 a.m. – 4:00 p.m. and 9:00 a.m. - 1:00 p.m. on Saturday for anyone wishing to browse our expansive and diverse inventory.
Serving your needs for over 100 years